AIC
Appraisal Institute of Canada
The Appraisal Institute of Canada, founded in 1938, is the national professional institute of real estate appraisers in Canada. The membership of approximately 7,000 people is dedicated to high and uniform standards of appraisal practies. The Institute awards use of two designations.The first designation is the AACI designation which is the full accredited membership in the Institute and may be used by the holder in connection with appraisal of al types of real estate. The second designation is the CRA designation which is the residential membership in the Institute and may be used for the appraisal of individual undeveloped residential dwelling and dwellings containing not more than four, self-contained family housing units.
---
CAFA
Canadian Association of Farm Advisors
The Canadian Association of Farm Advisors is an organization dedicated to assisting farm family and businesses by increasing the skills and knowledge of farm advisors. CAFA's objectives are to improve the level of education of farm advisors, to improve the level of professionalism of farm advisors, and to improve the access to qualified farm advice. CAFA members are comprised of a variety of professionals including appraisers, accountants, lawyers, financial planners, and bankers.
---
OIA
Ontario Institute of Agrologists
The Ontario Institute of Agrologists (OIA) is an organization of professionals in agriculture working to maintain the high standards of their profession. There are approximately 1,200 OIA members in 13 branches across the province.
The mission of the OIA is to advance the professionalism of agrologists in serving society through the agricultural food industry.
The letters "P.Ag." after a person's name indicate that this person is a professional, legally qualified as an agrologist.
Agrologists are professional agriculturists. They are employed by educational institutions, private industry and governments. Agrologists are found in lending institutions, on farms, in advertising agencies, farm equipment dealerships, food processing plants, farm organizations, media and corporate boardrooms.
---
ASFMRA
American Society of Farm Managers and Rural Appraisers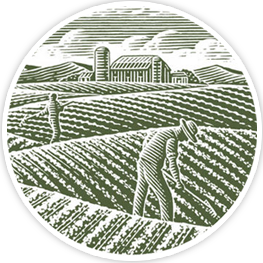 The American Society of Farm Managers and Rural Appraisers was founded in 1929 and is headquartered in Denver, Colorado. There are a total of 37 chapters affiliated with the Society and more than 20 working committees which contribute to the policies and operations of the organization. There are over 3,300 A.S.F.M.R.A. members in the United States and Canada.
The Society proudly awards two designations to those members who successfully complete rigid educational and experience requirements. The Accredited Rural Appraiser (ARA) and the Accredited Farm Manager (AFM) designations stand as symbols of the hard work, dedication and integrity demanded of the appraisal and management profession by today's business community. A Professional Member designation is also awarded to those individuals meeting a specific criteria to achieving accreditation.